TITLE
The Picture Show
_____________________________________________________
LOCATION
Galerie Jaap Sleper
Lange Nieuwstraat 34
3512 PH Utrecht
_____________________________________________________
ARTISTS
BLISS, Dave Ball, Astrid Bussink, Heiner Franzen, Carola Göllner,
Fiona Michie, Adriana Molder, Hester Oerlemans, Jeroen Offerman, Sebastiaan Schlicher, Marike Schuurman, V & B, Witte Wartena
_____________________________________________________
DATES
29 Sept. -
19 Oct. 2013
OPENING
28 September 18:55 h.
LAUNCHING 12 MONTHS OF BLISS
28 September 19:55 h. by BLISS
The picture show was made possible with The support of:
http://www.perennial-art.co.nr http://www.galeriejaapsleper.nl
The Picture show

Perennial art is a group of contemporary artists that curate exhibitions on a regular basis. Our aim is to introduce international emerging and established artists to a new public.

Perennial art is founded on the idea that when an artist has been featured in a show, they take something of that idea with them, for example re-showing the exhibition in their country of residence, or featuring some or all of the artists in another new exhibition. Altogether our concept functions like a perennial root; re-growing, developing and adapting to new surroundings.
Perennial art has thrived well for some years now. All over the world many exciting exhibitions have been made and many more will follow in the future.

This year we are going to the pictures.'The picture show' is an exhibition using cinema as it's main theme. Showing at Gallery Jaap sleper in Utrecht it takes place during the Dutch Film Festival.

Film has been called the most important art form of the 20th century. It is therefore, no surprise that so many artists have been inspired by this medium. For 'The picture show', we choose work that explored cinema in direct or indirect ways, ranging from portraits of actors, a film scene viewed from a different perspective to drawings with cinematic qualities.

'The Picture show' exhibition reveals that film is still a major influence on contemporary art.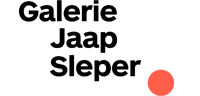 review: http://www.filmkrant.nl/nieuws_2013/10018